What Is
1NUMBER.io
Healthcare Edition
Healthcare providers need to be available 24/7 and be able to call their patients at any time, but using personal cell phone to contact them causes privacy issues, audit and compliance complications.
With 1NUMBR.io, we solve that problem. A simple 1Number reachability via our Cloud Phone system which is HIPAA Compliant, provides administrative control panel, records 3 years of Call & SMS logs, and provides a White-Glove Service for provisioning by 101VOICE Support Staff.
We provide iOS and Android Mobile App along with optional Softphone Application for PC or MAC at no cost to make it easy for users to utilize the service for Calls, Texts, and even Faxes along with fantastic enterprise features without using their personal phone number.
With 1NUMBER.io, you can obtain a local or toll-free number, or port your existing telephone number, Send and Receive SMS text messages via Email, record your customized voicemail greeting, have a copy of your voicemail send to your email with an audio attachment file, and have a multi-level auto attendant with different language support.
Additionally, you can record the calls on demand, transfer calls to your colleagues by using the internal extension number or directly send the call to their mailbox by using the provided application even when using low bandwidth mobile networks such as 3G or 4G LTE.
Calls are Military-Grade Encryption for security, and can easily be tracked and audited by the business owner. Class of Service or Time schedule can be set up in order to restrict calls during certain hours or off days coverage expansion and can be set to work automatically or controlled by the owner manually.
With 1NUMBER.io your business name will be used as an outbound caller ID and name, and the Mobile application does not need to run in the background in order to receive a call! Therefore, low battery consumption while enjoying all the benefits.
Last but not least, the Setup & Configuration can be as easy as providing an excel sheet with the full name of the users, their email addresses and if you want to port existing numbers or assign a new number to our provisioning team. Often within 1 business day, the accounts are all setup and ready to be used.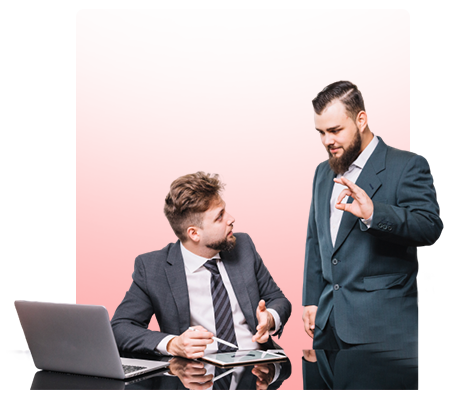 More Special Tools To
Help You Work
101VOICE has a great solution for you. We offer you our new award winning service. 1NUMBER.io
Work, Anywhere, Anytime
Communicate with your clients from anywhere and increase your productivity to get your business progress
Total Compliance
Secure communication with military grade encryption and HIPAA compliancy
Professional Setup & Use
Provide white-glove setup provisioning services and user friendly application
1NUMBER.io

vs Google Voice
Still have more questions?

We've got you covered

1NUMBER.io Healthcare Edition


$19.95

/ Month / User
Get Quote
Google Voice Free Edition


Free

Google Voice Starter Edition


$10

/ Month / User
Google Voice Standard Edition


$20

/ Month / User
Number of Users or Limitations
3+ / Commercial License
1 / Personal Use License
Up to 10 Users Only
1+ / Commercial License
System Features
Unlimited Domestic Call

ok

ok

ok

ok

HIPAA Compliant

ok

nil

ok

ok

SMS Text to Email

ok

ok

ok

ok

Email to SMS Text

ok

nil

nil

nil

SMS Text to Hunt Group

ok

nil

nil

nil

Free Mobile App & Optional WebRTC Client

ok

ok

ok

ok

Audio Encryption
256 Bit
Probably
Probably
Probably
Customized Voicemail Greeting

ok

ok

ok

ok

Customized Music on Hold
Optional Addon

nil

nil

nil

Voicemail to Email (WAV Attachment)

ok

nil

nil

nil

Voicemail Notification Alert

ok

ok

ok

ok

Voicemail Transcription
Optional Addon

ok

ok

ok

Call Forwarding

ok

ok

ok

ok

Call Recording on Demand

ok

ok

ok

ok

Low Bandwidth Support for 3G or LTE

ok

Probably
Probably
Probably
CNAM (Caller ID Name of your Business)

ok

nil

nil

nil

Multi-level Auto Attendant
Optional Addon

nil

ok

ok

Hunt Group

ok

Only 6 numbers
Only 6 numbers
Only 6 numbers
Hunt Group Level

ok

nil

nil

nil

Find me Follow me

ok

nil

nil

nil

Google Calendar Integration

nil

nil

ok

ok

Google Contact Integration
Optional Addon

ok

ok

ok

Outlook Integration
Optional Addon

nil

nil

nil

Class of Service

ok

nil

nil

nil

Service Level Agreement (SLA)

ok

ok

ok

ok

Text & Code Based Provisioning

ok

ok

ok

ok

Email to Fax
Optional Addon

nil

nil

nil

Fax to Email
Optional Addon

nil

nil

nil

3-Way Confrence Calling (Only on mobile App)

ok

nil

nil

nil

Multiple users with 1 number

ok

nil

nil

nil

Instant Messaging (My Team)
Optional Addon

nil

nil

nil

Port Your Number (One Time Fees)
$5 / Number
$20 / Number
$20 / Number
$20 / Number
Assign a New Local Telephone Number

ok

ok

ok

ok

Live US Based Technical Support

ok

nil

ok

ok

E911 For a Centralized Address

ok

nil

G Suite Admin Limitations
G Suite Admin Limitations
Announcement Message

ok

nil

nil

nil

Toll-Free Number
Optional Addon

nil

nil

nil

Auto replies to SMS text messages

ok

nil

nil

nil

Call & SMS Detail Report Archive
Up to 3 Years
Not Advertised
Not Advertised
Not Advertised
System-Wide Admin Control Panel

ok

nil

ok

ok

Phone Features
Do Not Disturb (DND)

ok

ok

ok

ok

Usage and Activity Reporting

ok

ok

ok

ok

Call Park / Systemwide Hold

ok

nil

nil

nil

Virtual Voice Assistance (AAVA)
Optional Addon

nil

nil

nil

Transfer calls Internally via Extension

ok

nil

nil

nil

Change Outgoing Caller ID

ok

nil

nil

nil

Desk IP Phone Support
Optional Addon

nil

nil

ok

Call Screening

ok

ok

ok

ok

OneTouch / Quick Dial

ok

nil

nil

nil

Low Battery Consumption

ok

Probably
Probably
Probably
Incoming Calls via Push

ok

ok

ok

ok

"Optional Addons" Package / User
$10 / Month & $10 Setup (onetime)
Unknown
Unknown
Unknown
Frequently Asked
Questions

and

Answers
1. Are there any volume discounts?

Yes, even for smaller accounts we start with very low prices in order to fit everyone's budget and be competitive. In addition, we offer the following discounts:
10% off for 100+ Users, 15% off for 250+ Users, 20% off for 400+ Users, and we waive the setup fee for 6+ Month contract.

2. How long does it take to set up, can I bring my own number, and can I port out my number from you?

We are typically able to get an account activated and live within 1 business day after we receive the necessary end-user information.
Can I bring my own number -YES, but a delay can occur due to the porting process for existing number(s), since the Customer Service Records, BTN, LOA are needed to be processed and submitted to the existing carrier. This could delay the port out process for 5-12 business days, depending on the carrier(s) involved.
Can I port out my number from you – YES. While we don't want you to leave us, you may want to due to X, Y & Z and therefore we do and will always support you and help you port out your numbers.

3. What is needed to get started?

We made the process simple. After signing the online service order or a proposal, a Request for Information (RFI) form in Excel format is sent to the owner or IT person. The RFI requires a list of end-user's full name, email addresses, and any numbers that will be ported to 1NUMBER.io. If no number is ported, 101VOICE will obtain local numbers and assign them to each end-user. Contact us today at 408.739.1000 or email

[email protected]

to get started right now.

4. How does a user start utilizing the service?

Upon account activation and configuration, 101VOICE provisioning will notify the account owner or administrator or designated staff via email and provide a list of phone numbers assigned to each end-user along with instructional documents in the form of PM and URL web address so that it can be provided to your end-users. The users can download the iOS, Android, or WebRTC softphone from the respective brand online store at no cost. They will then enter the assigned telephone number as their phone number and receive a 4-digit PIN code via email. Upon entering the PIN code in the mobile application or the WebRTC Softphone, the account is ready to be used to make or receive a phone call using 1NUMBER.io.

5. Is there an administrator dashboard available?

Yes. We provide control panel access to the authorized account administrator (usually your account owner or designated staff) to be able to view activities and make changes if needed. Be advised that 101VOICE provides support to the account administrator to make changes if needed at no additional cost! Our goal is to make your life easier and not to make you a Certified Web Telephony Guru overnight! You use it and rely on us to make it work for you.